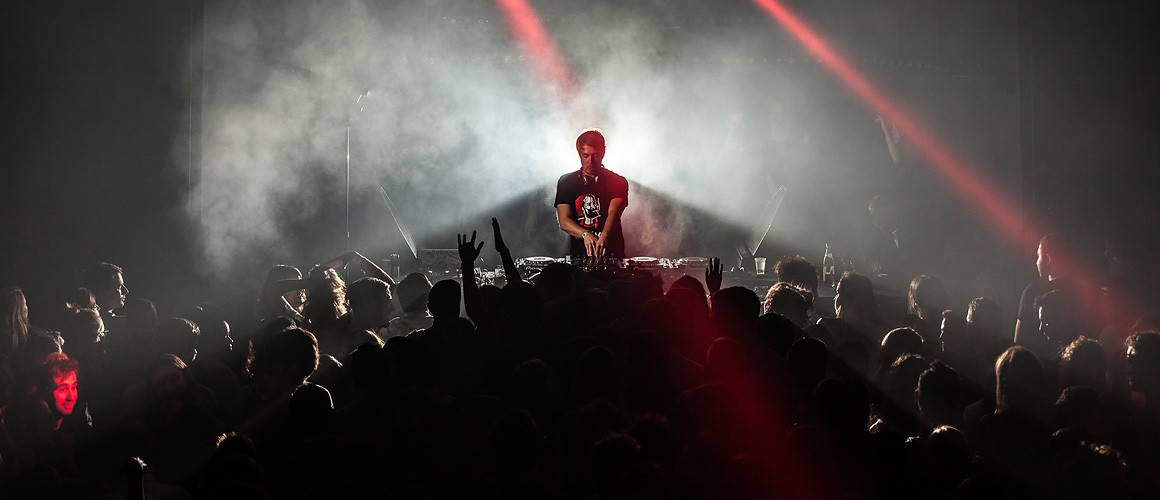 Berlin DJ and producer Jacob Dilssner aka Wankelmut ranks among the most popular and renowned representatives of electronic music "made in Germany". Born and raised in East Germany, the 30-year-old made his break in 2012, when his remix for Asaf Avidan's "One Day / Reckoning Song" soared to #1 in eight European countries, resulting in over two million records sold to date as well as a multitude of Gold and Platinum Awards.
 
His single "My Head Is A Jungle", featuring Australian singer Emma-Louise, made it to the Top 20 across Europe, peaking at #5 in the UK charts with Mark Kinchen's (MK) remix in summer 2014. At the same time, Wankelmut was very active as a remixer and refined tracks by acts such as Gossip, Lenny Kravitz, Hozier or Flight Facilities. His artistic achievements are topped off by around 100 DJ bookings per year, allowing him to present his take on electronic music based on house and techno at clubs and festivals all over the world.
 
In 2017, Wankelmut has joined forces with British singer Charlotte OC to release his new single "Almost Mine" on FINE / FOUR MUSIC / SONY. Charlotte OC is considered one of the biggest talents in modern female vocals ("Hot tipped for success", BBC Radio 1). Her enormous range from R&B to soul and synth pop can be witnessed on her second album, which is slated for spring via Harvest Records. With "Almost Mine" Wankelmut and Charlotte OC open up a new chapter for the signature Wankelmut sound. Focusing on a modern club sound in a melancholy tinted guise, the track is equally suited for a Berlin After Hour and across European radio. The catchy, almost timeless pop song and Charlotte OC's distinct vocals mark the next evolutionary step and match Wankelmut's well-crafted production perfectly.
 
For his second single on FINE. / FOUR MUSIC / SONY he teams up with Björn Dixgard the front man and singer of Sweden's well known rock band Mando Diao. After delivering big chart success singles like "Down in the past" or "Dance with somebody" Björn Dixgard co-wrote and sung the new Wankelmut single by the name of "I Keep Calling". We have a perfect match of this almost classic sing-along Rock Song with the modern Wankelmut production which is well crafted on the back of his longlasting career as a producer and remixer. "I Keep Calling" was released in October 2017 followed by strong remixpackage incl. club remixes by Boris Dlugosch, Fat Sushi and Wankelmut himself.

2018 may well look forward to more releases by Wankelmut.